CD Sales & Music Trends
Posted by: Mike-B on 03 January 2019
Interesting report in the UK news this morning: Sales of CD's are down by 23% last year, drop of 9.6 million year-on-year.
32 million CD's were sold in 2018 - close to 100 million less than in 2008. Its the same in USA, in the same 10 year period CD sales have fallen from 450 million to 89 million.
The move is to streaming just in case any one was wondering, also interesting to note downloading sales are following a similar downturn to CD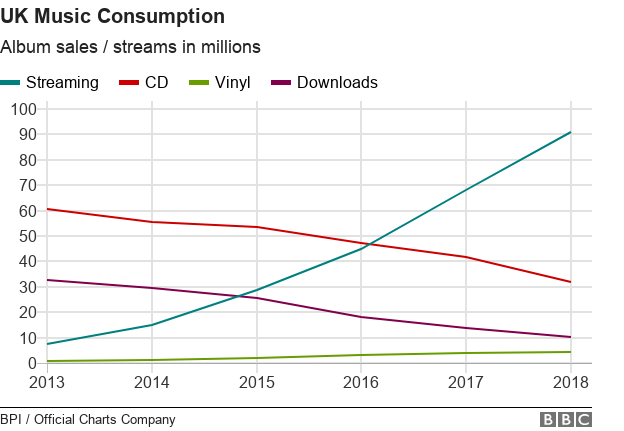 Other notable data: Vinyl began to plateau in 2018 with 4.2 million sales, a rise of only 1.6%.
CD's that did sell in large quantities tended to appeal to older, non-traditional music buyers - 6 of the year's top 10 albums either film soundtracks or 'Now' compilations.