Whilst the MC cartridges seem to be the ones to own, there are some new MM cartridges offerings that are getting a good press.
So, I've set to try a few and see how they are.
The subject for this abuse are ARO and Phonosophie No.3.
This system consists of a 52/300 into WATT6 or via a Supercapped NAHA with Audio Technica W5000 headfones. Phonostages are roated between the MM phonocards ( serviced ) inside the 52, Art Audio Vinyl One or Vinyl Reference. Their capacitance is fixed at 220pF. All load at 47k Ohms.
Whilst I haven't heard many MM cartridges on my table, my cheapie MM *reference* is a AT95E (50$USD) or AT95SA ( same 95E body but with a Shibata stylus ). It does not offer much frequency extensions up and down, but is generally upbeat and fun cartridge without sounding plodding or heavy.
AT120E along with two styli for 95E. The former is said to be a grown up version of the 95E. It's slighly more cost wise ( 80$USD ) and as 95E, a line contact stylus can be fitted to the cartridge body.
Currently breaking in on the ARO is the Goldring 2400 (375$USD). This is a relatively new 2000 series moving magnet. I have heard the 1042 in the past and will be curious how it does.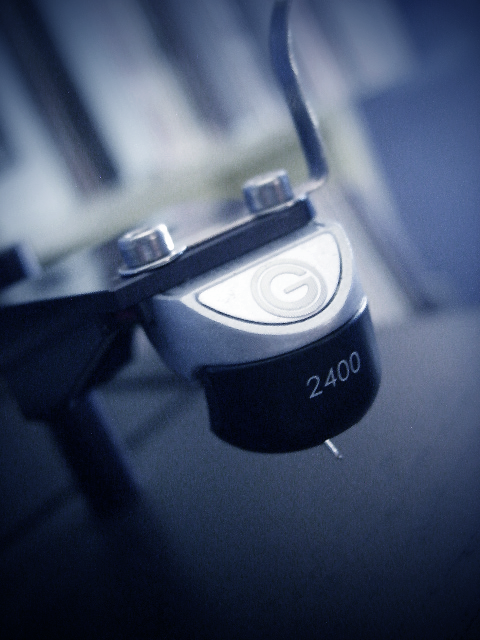 Ortofon's 2m Blue also made a short appearance.
Unfortunately, what it seems to be that the generator went out. Pity as it sounded pretty good out of the gate offering seamless fast and confident performance without a trace of sibilance up top. Interesting that some found this cartridge bright. At least in my system I did not hear much treble distortion. Tracked better than the 95E and about the same as 95SA, albeit the noise floor on this cartridge was lower than either. It reminded me of the grown up version of the 95E.
It was pretty impressive from this 200$USD cartridge.
More to follow!